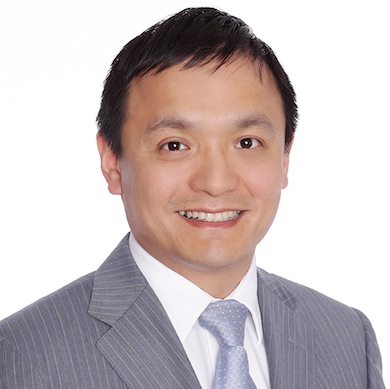 MBBS, MMed, PhD, FRCP, FRACP, FCSANZ
Dr William Wang is a cardiologists interested in clinical cardiology, prevention and treatment of ischaemic heart disease, hypertension, valvular diseases, heart failure, and cardiomyopathies.
William is a medical graduate of the University of Sydney.  He completed clinical residency and specialist training at Sydney's Royal Prince Alfred Hospital and Concord Hospital.  He holds a Master of Medicine (Sydney University) and a PhD (Cambridge University, UK) for research in heart disease, hypertension, diabetes and genetics.  William has further training in cardiac imaging specialising in echocardiography and cardiac MRI.  He performs standard, exercise stress, dobutamine and transoesophageal echocardiographies.
William is a consultant cardiologist at Princess Alexandra Hospital, Brisbane, and, Associate Professor of Medicine at the University of Queensland.  He visits St Andrew's Ipswich Private Hospital.